Irwindale, CA – Irwindale Speedway appoints Charles Myers to the Position of Dragstrip Manager and NASCAR Technical Director.
"We are extremely excited to have Charles Myers join us at Irwindale Speedway. His experience in NHRA racing, and passion for all things automotive, adds to the culture that we are looking to bring to Irwindale in 2019 and beyond. With his knowledge of NHRA and Dragstrip operations, Charles will be an important part of the race day operations and rebuilding the race program at Irwindale Dragstrip. That same personality and background was also just what we needed as a Tech Director for the NASCAR Whelen All American Race Series." said Irwindale Speedway V.P., Kevin Stevens.
A graduate of UNC-Charlotte, Myers background in motorsports is an extensive one. Beginning as the Media Relations Coordinator at GALOT Motorsports Park in Benson, North Carolina, Myers held similar positions at Auto Club Famoso Raceway in Bakersfield and the National Hot Rod Association in Glendora, CA. After serving as Manager of Sportsman Racing for the NHRA, Myers comes to Irwindale as one of Drag Illustrated's "30 under 30", a list of up and coming drivers, crew members, tuners, fabricators and media members that are the rising stars of the sport of drag racing.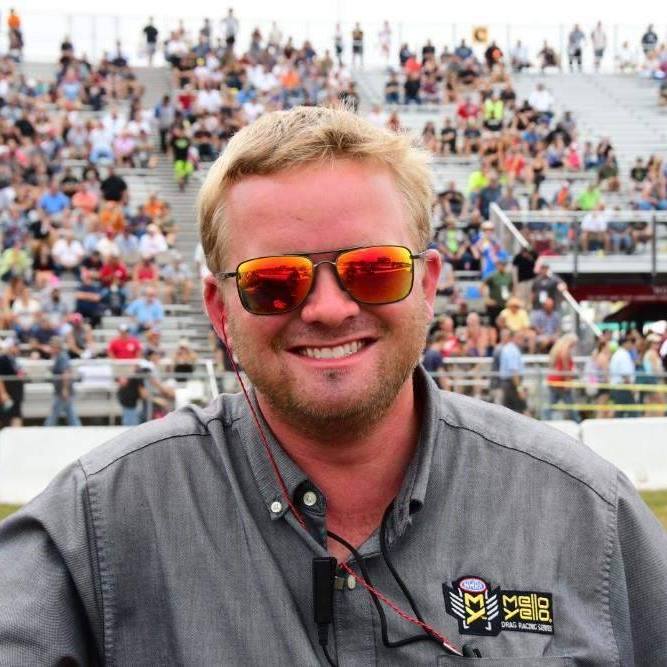 "I am very excited and thankful for the opportunity to be Irwindale's new Dragstrip Manager and NASCAR Technical Director." Said Myers. "We are building a solid core team of both part-time and full-time staff to give racers and fans an experience they will never forget. I can't thank Tim Huddleston and Kevin Stevens enough for helping this all come together. We have a lot of great things on the horizon and believe me when I say 2019 will be a year to remember at Irwindale Dragstrip."
Charles can be contact by emailing Charles@irwindalespeedway.com.
About Irwindale Dragstrip: Irwindale Dragstrip is located on the Irwindale Speedway and Event Center property. Located at the 605 Freeway and Arrow Hwy, the dragstrip is the last remaining legal place to race in LA County.  Featuring an 1/8 mile dragstrip, Irwindale plays host to drag racing action every Thursday Night, the first Saturday of every month and select Saturday's and Sunday's beyond that.  Thanks to all the great partners of the speedway: Sunrise Ford, High Point Distributing, LKQ Pick Your Part, Lucas Oil, O'Reilly's Auto Parts, Jan's Towing, Ken Porter Auctions, Pinnacle Peak Steakhouse, Clean Out Plumbing and Wood's Electric. For a complete schedule of events, visit 
www.irwindalespeedway.com
.