INDIANAPOLIS, INDIANA (October 29, 2018) – 2016 King of the Wing National Champion Davey Hamilton, Jr. will return to Irwindale Speedway and Bakersfield's Kern County Raceway Park this weekend driving Glenn Hutchison's #8 Winged Sprint Car.  Saturday and Sunday's events serve as the series finale for 2018.
Hamilton, the third-generation driver from Boise, ID, is making a comeback to Irwindale after a serious crash last November.  He battled hard for the lead with more than half a dozen lead changes before hitting the wall in turn two.  Hamilton was able to escape from the car under his own power, but later had a lengthy recovery process from a severe concussion and broken ribs.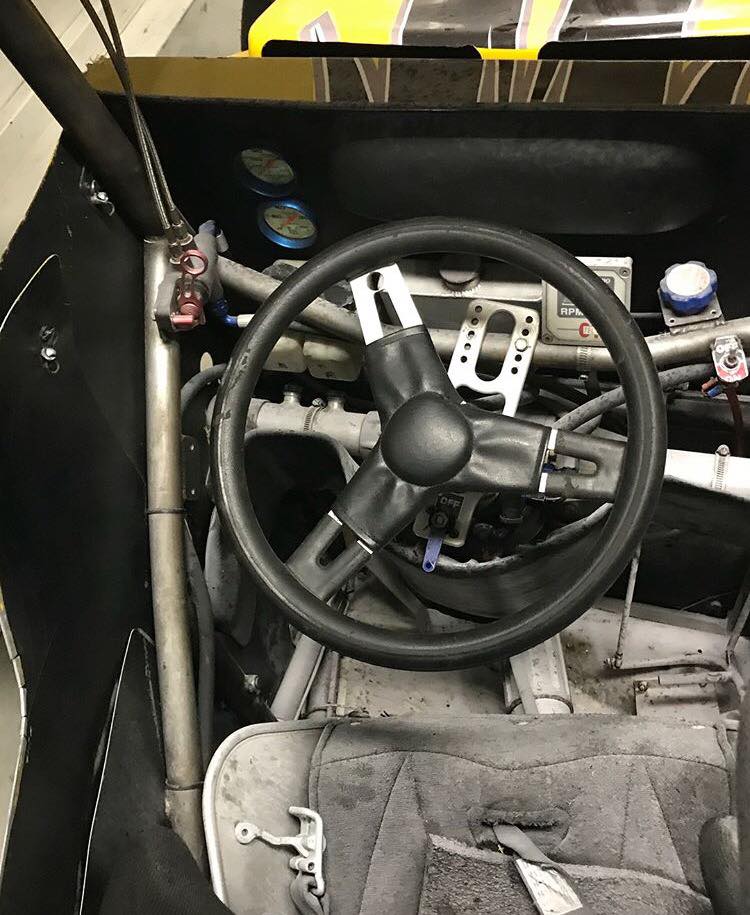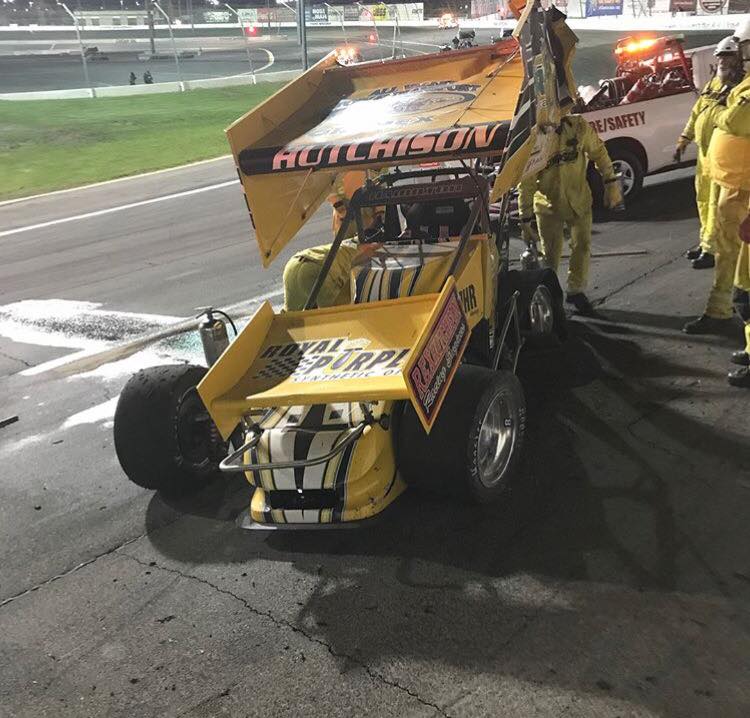 The result of Hamilton's hard crash at Irwindale Speedway last year was a long road to recovery and a mangled up race car.
When he was approved by doctors to return to competition this spring, he didn't waste any time getting up to speed.  Hamilton set the pole for the prestigious Little 500 sprint car race at Anderson Speedway in Indiana and also made his Indianapolis Motor Speedway debut in the Freedom 100 for the Indy Lights.
"I can't wait to get back to Southern California to see the great racing fans and the beautiful facilities we visit," Hamilton said.  "I believe we have a great shot to get back to victory lane and set our 2019 season off on the right foot as well!"
In September, he returned back to the seat of a Winged Sprint Car when competed with the King of the Wing at his home track Meridian Speedway in Idaho.  With the rust knocked off, Hamilton looks prepared for his return on Saturday at Irwindale and Sunday at Kern.  It will be Hamilton's first appearance in a Sprint Car at the state-of-the-art Kern County Raceway Park since 2016 where he finished fourth and won the series title.
You can learn more about Davey Hamilton, Jr. on Facebook, Instagram, YouTube, and Twitter.  A complete 2019 schedule is expected to be released in December.