FOR IMMEDIATE RELEASE:
2/26/2019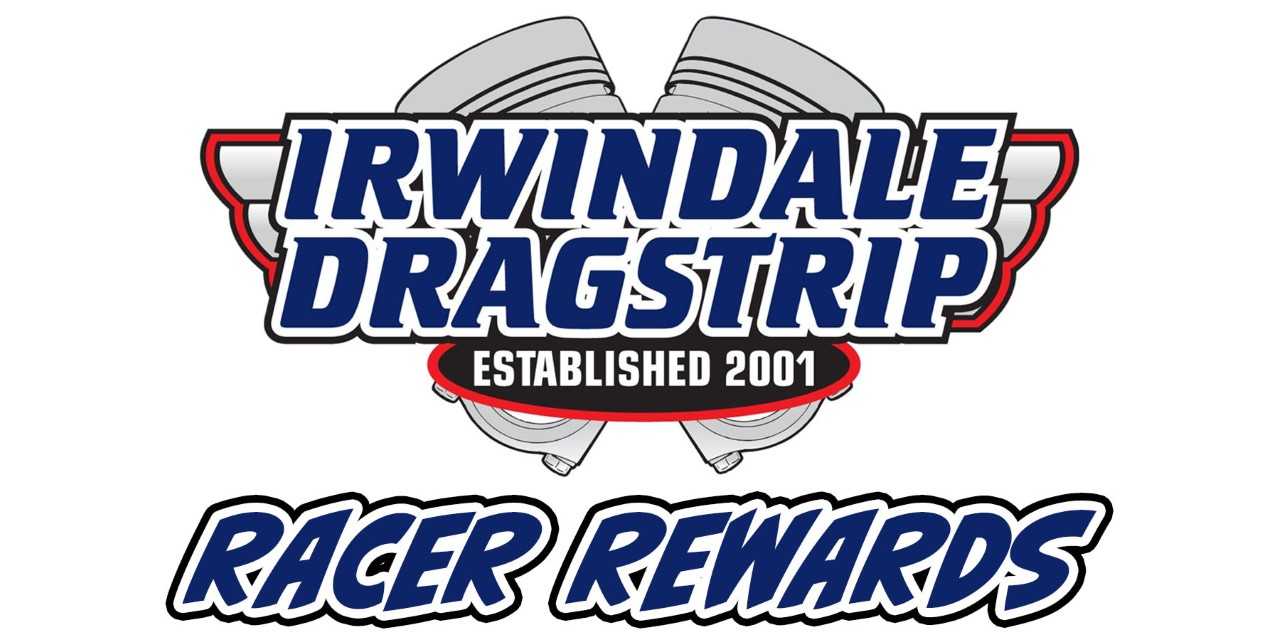 Irwindale Dragstrip is pleased to offer a new program dedicated to give back to its local bracket racers. Starting in 2019 Summit ET Series Racers are eligible to participate in Irwindale Dragstrip's Racer Rewards Program beginning with the opening round Sunday March 3rd.
"We are super excited to introduce this program to give back to our Summit ET Series racers," stated Irwindale Dragstrip Manager Charles Myers. "It's our mission to provide the best racer experience possible and adding this rewards program is just the start of what you can expect to see in the growing 2019 season."
Racers will have the opportunity to enroll in this free program this weekend at the season opening race. Below are the following perks that will be offered throughout the season. Racers will be required to run a special decal on their car if they want to be eligible. The decal will be available at the registration booth and must be on the car prior to round 1 of competition.
Best losing package in each class get a free buyback
Perfect Package Bonus: Any Racer that has the perfect package in eliminations (.000 Light and runs on their dial in with a 0) will receive one FREE Tech Card to ANY Summit ET Series Race
Hard Luck Award: Any racer that breaks before Round 1 of eliminations will receive one FREE Tech Card to any Thursday Night Thunder
The Perfect Light Pin and Sticker provided by Bob Beck
Best Appearing Car presented by Lucas Oil: One car from each Summit ET Series will be selected and receive a Lucas Oil Slick Mist Car Care Kit.
For more information on this program please contact Charles Myers via email at Charles@IrwindaleSpeedway.com.