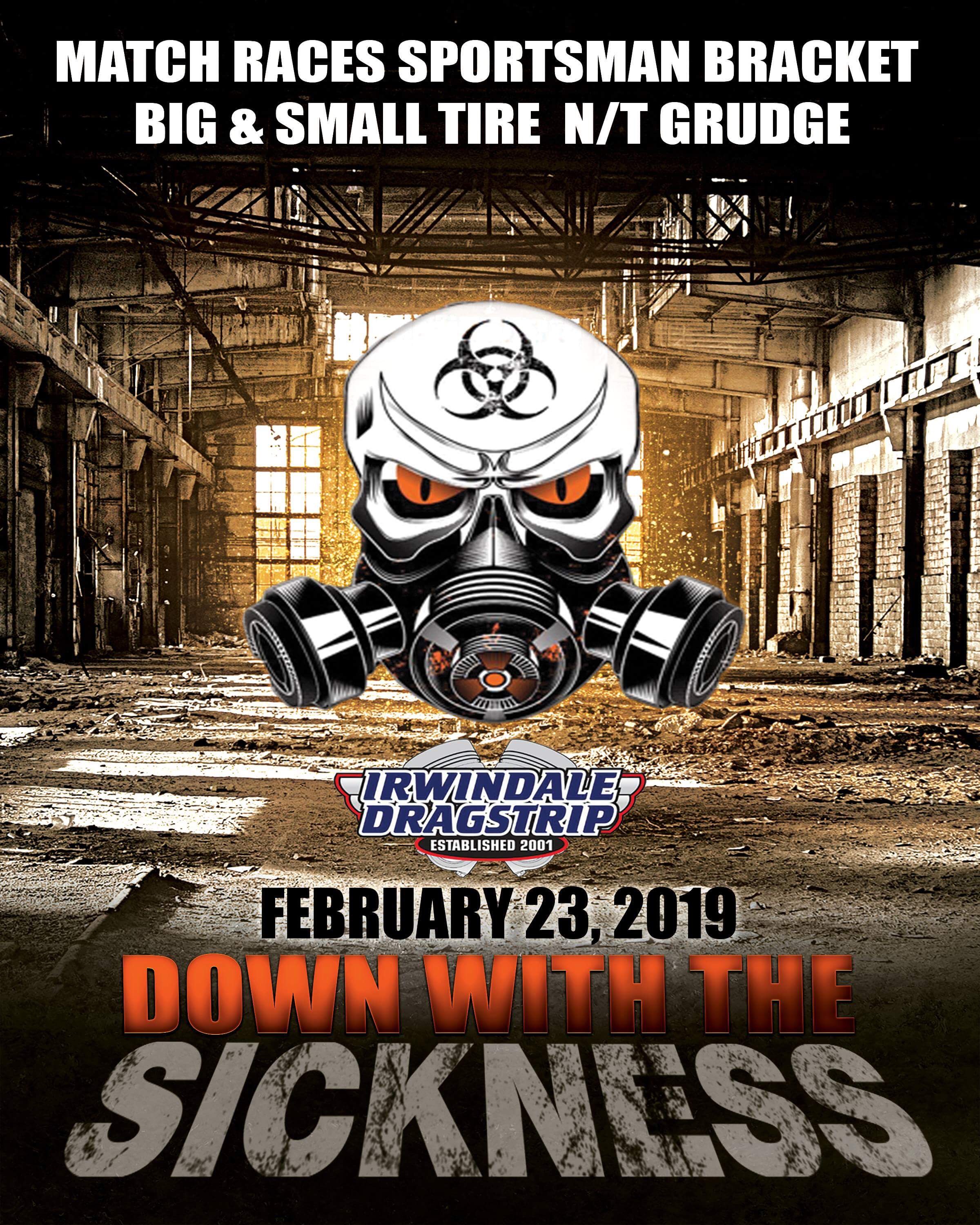 Irwindale, CA – On the heels of a successful 2018 campaign and the exciting weekend MatchRace Madness held at Borona Dragstrip over the weekend, Steve Sherman, promoter for Match Race Madness and Irwindale Dragstrip are proud to announce the return of Match Race Madness for multiple dates to Irwindale Dragstrip in 2019. 
The 2018 Match Race Madness was an amazing event.  Pitting Irwindale regulars against Borona regulars, (Steve) Sherman hosted some of the closest battles the Irwindale Dragstrip has seen.  The event neared capacity and there was no shortage of cars and race action as both the Bracket division and the A-B division were completely sold out.
Exhibition passes from Mike Maggio's Super Comp and the Fire Starter Jet Car kept the crowd on their feet in between rounds.
"The thing that is really cool about the format about Match Race Madness is the grudges that it creates.  With the two out of three format, you never know who will come out on top," Track spokesperson Kevin Stevens said.
"A lot of people asked me to bring Match Race Madness to Irwindale in 2018 and when we were able to make it happen, the show did not disappoint," Steve Sherman said. "I'm excited to be back at Irwindale in 2019 and working alongside their staff, I know we can make this one hell of a show."
"Match Race Madness was an awesome event to host last year," track President, Tim Huddleston added. "We are excited to partner with Steve Sherman and his crew several times this year.  We hope that we can only add to this event to make it even bigger and better moving forward."
Match Race Madness will visit Irwindale Dragstrip on Feb 23 and June 22 and is looking to add a third date in the fall. Mark your calendars; this is going to be one event you don't want to miss! For more information checkout Irwindalespeedway.com and stay tuned in the next few weeks for schedules and more information.
-end-