This weekend at Irwindale Speedway will feature a Night of Destruction presented by LKQ Pick Your Part.  Taking the main stage to open the night and hoping that they are the one exception to the "destruction" part of the night, the LKQ Pick Your Part Late Models will roll out at 7:00pm on the half mile.
The season has been an interesting one as the points lead has only changed hands one time and that was just after the last race.  Lawless Alan took an early lead in the points chase when he won three out of four of the seasons first races.  Finishing behind Ryan Schartau only one time, Alan looked like he had a lock on the season points championship. Enter race five and a new contender, the three-time track champion, Trevor Huddleston returned to competition at Irwindale Speedway.
Since his return, Trevor has only not won a main event one time.  He currently sits seventh in the overall points standings and will likely move into the sixth spot this weekend as Blaine Perkins is rumored to be done racing in the LKQ Pick Your Part division for the season.
It is also rumored that Huddleston's other High Point Racing teammate, Jagger Jones will be surrendering his third place position as he heads to North Carolina this weekend to compete in a  JR Motorsports late model at Hickory Speedway.  With two opportunities to move up the rankings, it's mathematically possible for Huddleston to still reach the top spot. (points standings)
So what happens to the blue cars of High Point Racing with two of their drivers vacating their seats?  Well, this last week, here at the Irwindale Speedway, Toyota Racing Development hosted a driver development combine where they tested the skills of 8 young drivers (6 female, 2 male). Drivers were tested to the tune of 250 laps and ultimately competed a four driver shootout where the victor was current TRD driver, thirteen year old Jesse Love.  However, the second place finisher, Brittany Zamora (18), who typically races late models at Evergreen Speedway in Washington caught the eye of TRD Program Manager Jack Irving who decided to place Zamora in an HPR car for this weekends events. She'll be joined by Lexi Gay (17) from Canton, GA who impressed Irving with her lap leading abilities.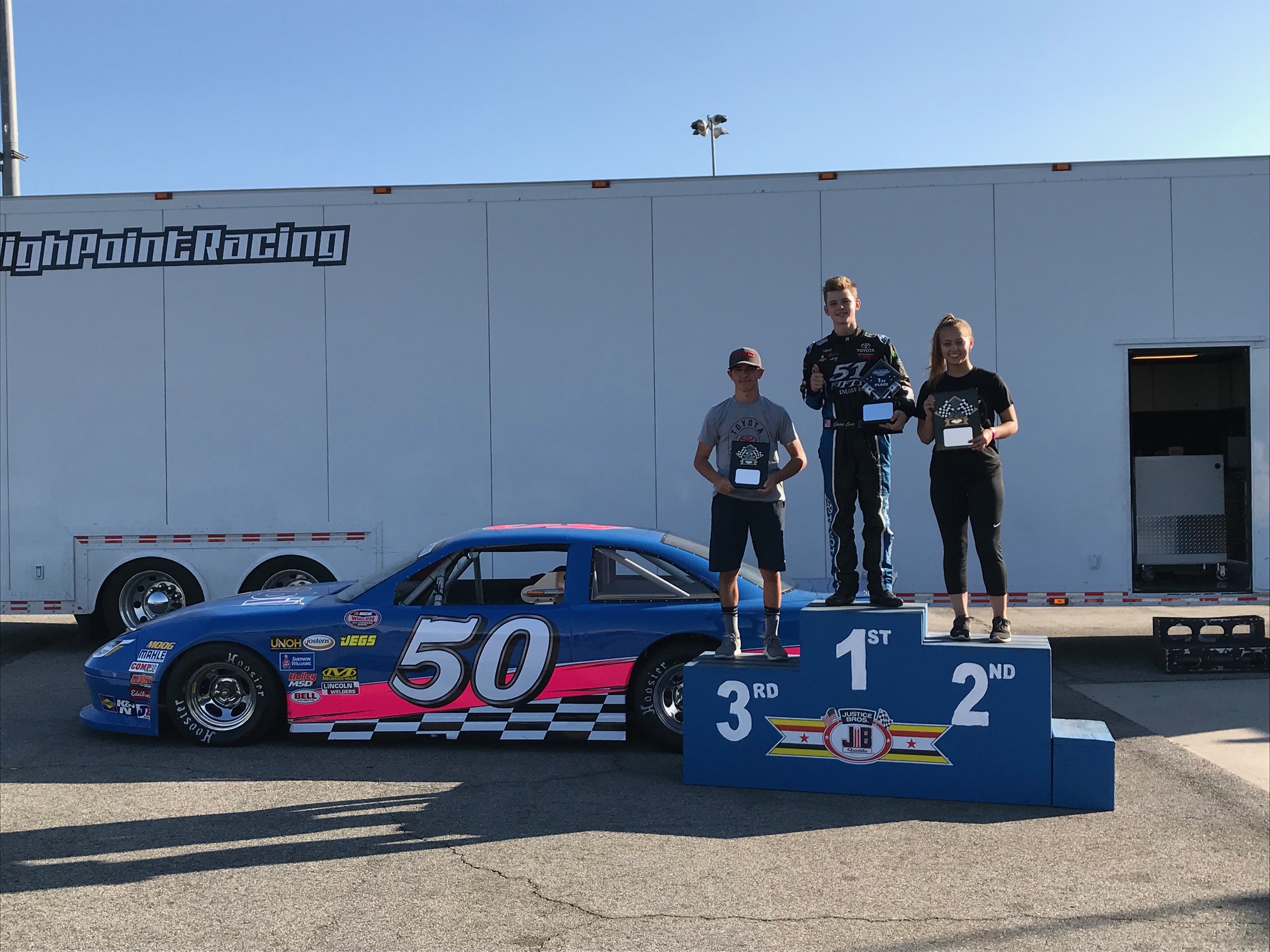 "There are certain people when you are out on the track you can tell their car control is ridiculously good," he said. "Even if they don't know anything. … There are certain things that are innate, that these kids have or don't have and you can kind of see that quickly."
So what about this destruction we talk about?
Well, Jan's Towing has been running all over the city the last few weeks and they have been helping to clean up abandoned motor homes, trailers and yes a SINGLE WIDE MOBILE HOME which was left on the side of the 210 freeway at Sunflower ave (in case you saw it).  One look at that thing and Jan knew that it had to be delivered to the Speedway to be completely destroyed during the demolition trailer derby.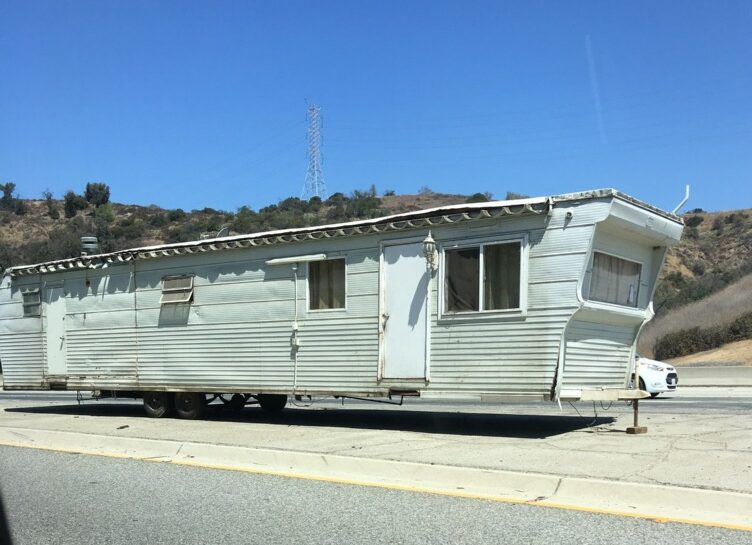 Also, Enduro cars, Figure 8 racing and skid plate racing will make for a lot of fun in the compact car divisions.  There was a bit of Facebook chatter this week about the "Mason Missile" driven by Josh Mason who is interested in literally driving through the pack to make his way to the front. Some people aren't fans of that style of racing, but we definitely think it's exciting and from the looks of it, Tom Ryan is coming with his own set of missiles to defend himself.
Bob Vance will also be on hand with his Jet Engine truck and we'll cap the night with a huge fireworks show.  There's more entertainment packed into the evening than a Dwayne "TheRock" Johnson film.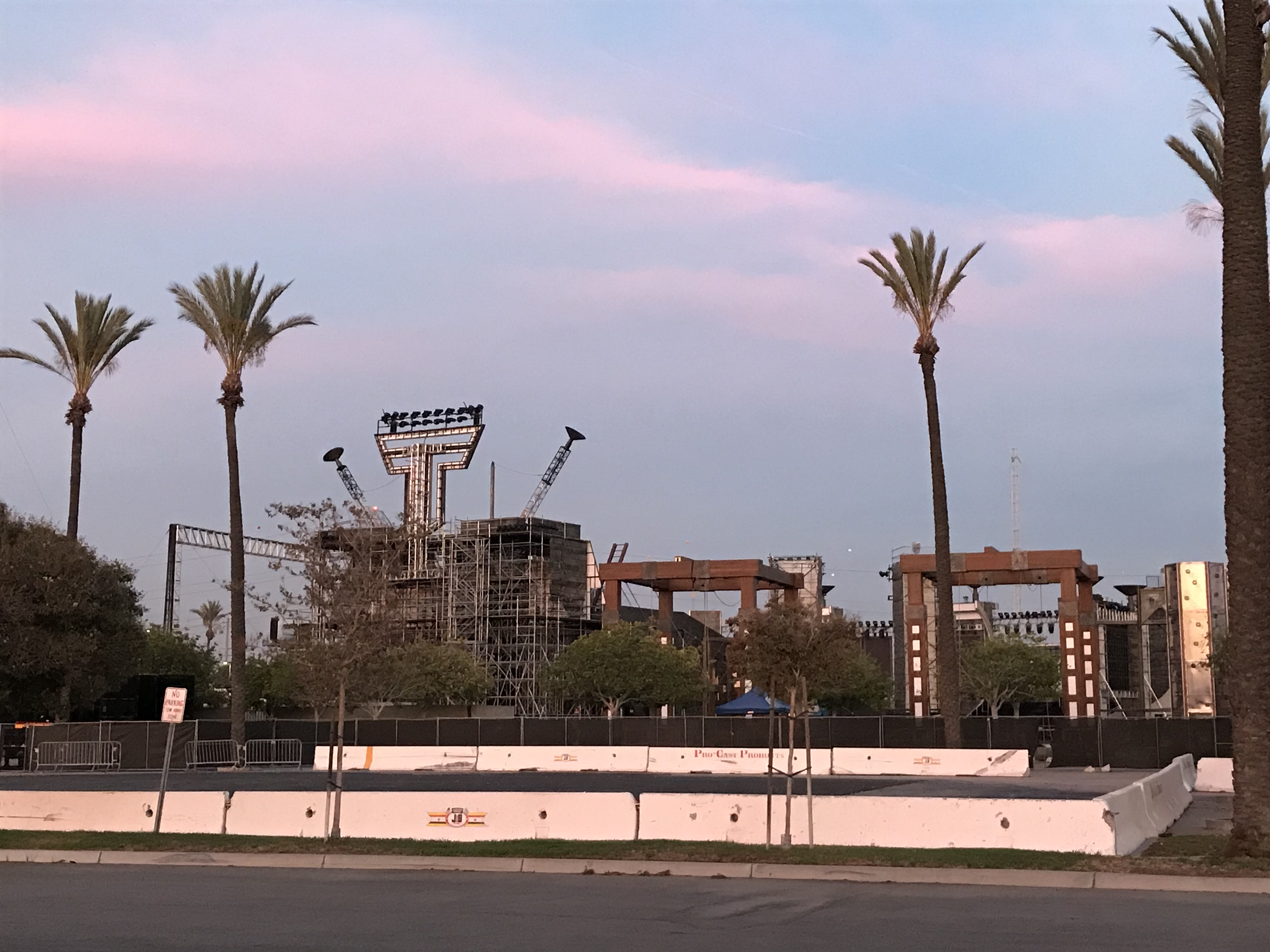 Speaking of "The Rock", the question that has been asked hundreds of times over the last few weeks is "What is that huge structure in the parking lot?" NBC's new TV show, Titan Games, hosted by, (any guesses?) THE ROCK will be filming in the next few weeks here at Irwindale Speedway (see what I did there?).  Come out THIS Thursday for drag racing beginning at 5PM.  it'll be the only Thursday before taking a three week break on Sept 6, 13 and 20th for filming. The drag strip will reopen on Sept 27th for Thursday Night Thunder and racing presented by Wood Electric on Saturday Sept 29th.